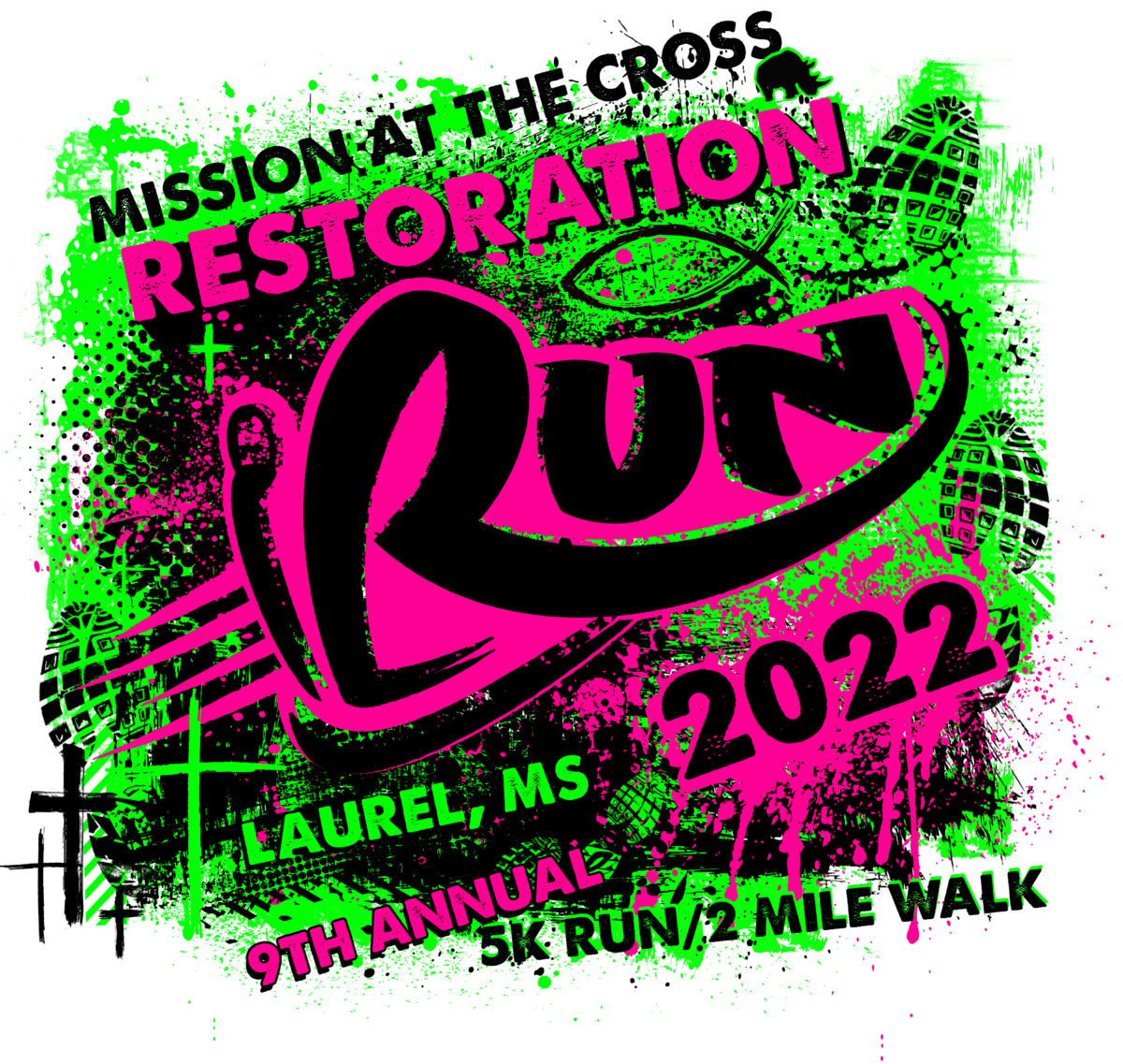 The 9th Annual Mission At The Cross 5K Run / 2 Mile Walk
Saturday, June 25, 2022 @ 7:30 AM
324 South Magnolia Street | Laurel, MS
The Mission At The Cross is a recovery home and 12-month program for men struggling with addictions that provides food, shelter, clothing, medical assistance, daily Bible studies, classes and vo-tech training — free-of-charge — to those who are ready for real change and true RESTORATION through our Lord Jesus Christ.
Every dollar that is given goes toward the restoration of more men, their lives and their families. Thank you for your participation and support!
Race Chip Timed by
Diva Timing – Audrey Jackson
After-Race Breakfast Provided By
Time & Place: Race Day Registration at 6:00 AM, Mission At The Cross, 324 Magnolia Street, Laurel
Race Classes & Awards: All participants guaranteed a T-shirt if pre-registered by June 21. 5K Awards will be presented to the Overall, Master, and Grandmaster finishers in both male and female categories. 5K Run age group awards will be given to the top 3 male and female finishers:
0-13 14-19 20-24 25-29 30-34 35-39 40-44 45-49 50-54 55-59 60-64 65-69 70+
Walk awards will be presented to the top 3 overall male and female and the oldest and youngest walker. (No running allowed in the walking event.) *NOTE: Cheerleaders/non-racers are not eligible for door prizes, but will receive a T-shirt & breakfast! Awards will also be presented to the groups/teams that have the most participants present and raise the most support!